History of the Basset Hounds
As the story is described in all the textbooks on basset hounds, I will try to show this in a pictorial representation.
1866
The true breeding Bassets´ French origin begins in England in 1866, when Lord Galway imported two dogs from the breed of the Basset Couteulx Le Count de Canteleu from northern France and began breeding bassets with this type Basset d'Artois.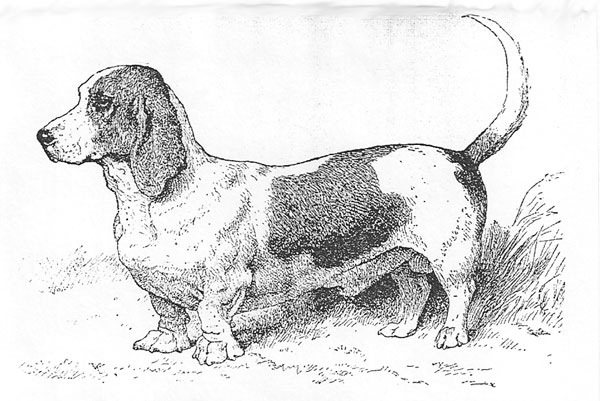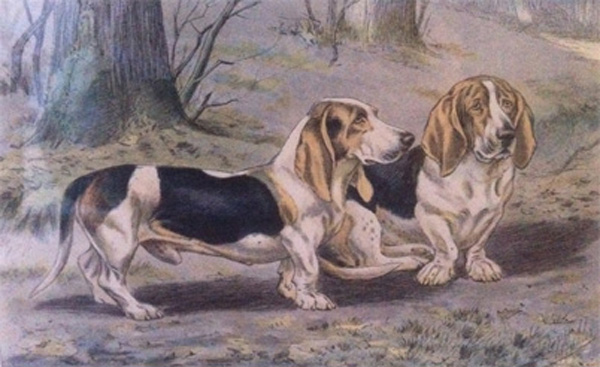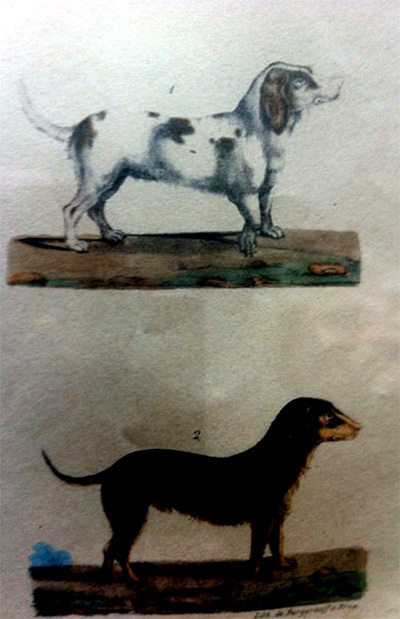 1874
Sir Everett Millais's Model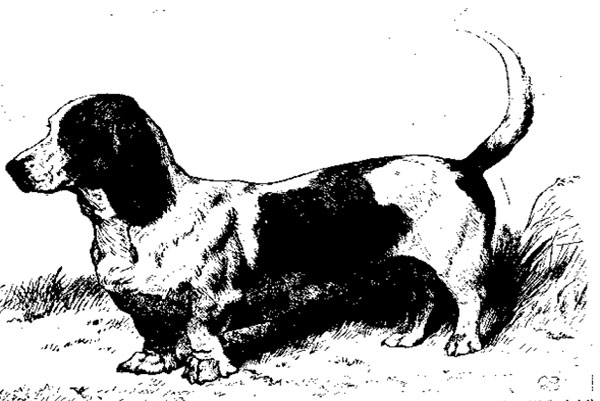 1886
Jambes Droites Basset Hound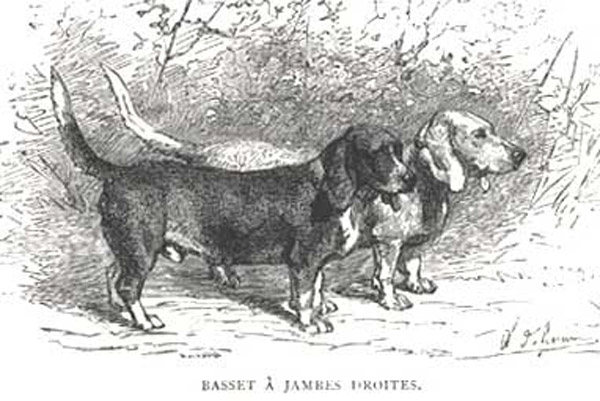 1889 - 1891
"Jupiter", "Fino de Paris" und "Dallas", three bassets which correspond to the original yet distinctly French type of Basset d'Artois.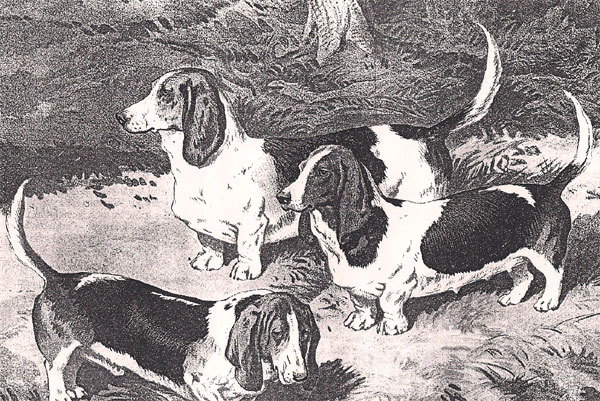 1890 - 1910
Arthur Wardle Basset Hounds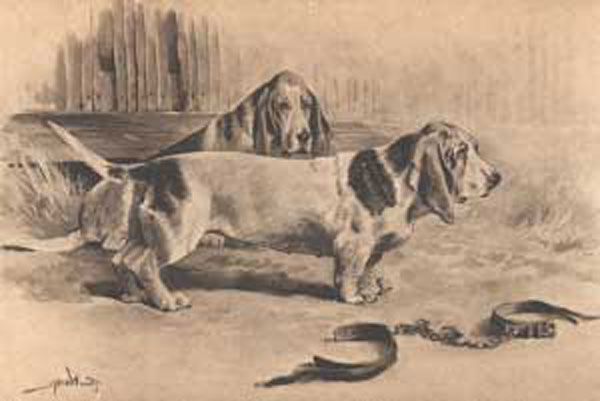 1915
French Basset Hound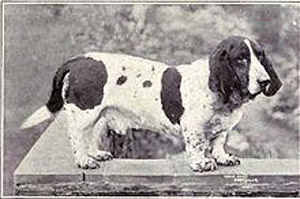 1926
Walhampton Lymington Basset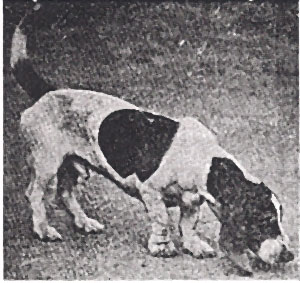 Vintage?
Morette=Mirette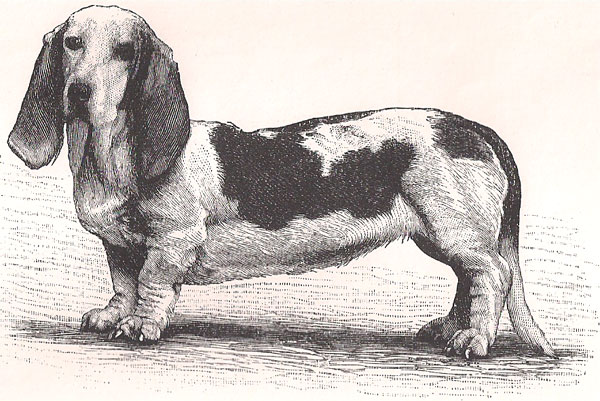 1967
Maycombe Bassets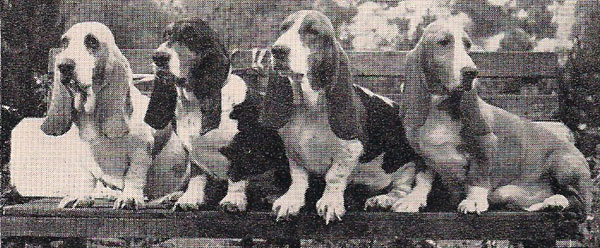 1971
Verwood Basset Hounds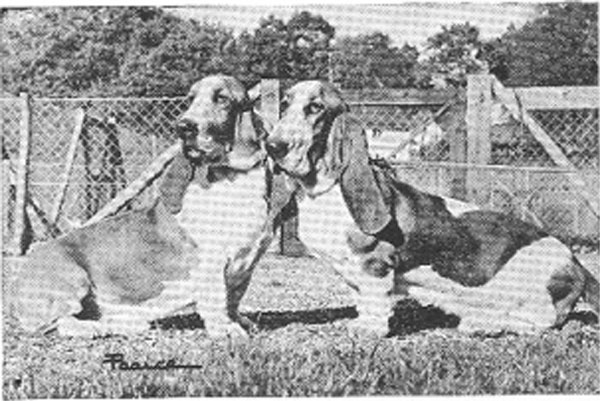 1971
Barbara vom Herzogtum Jülich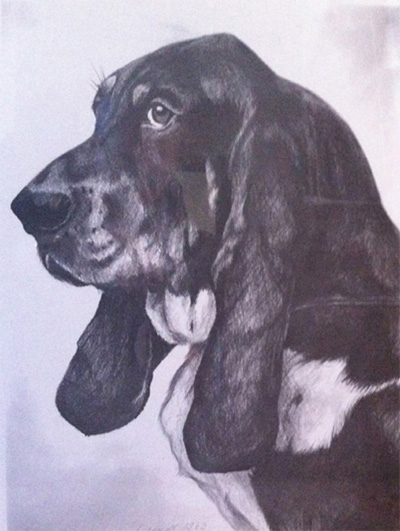 1972
Manory Masterpiece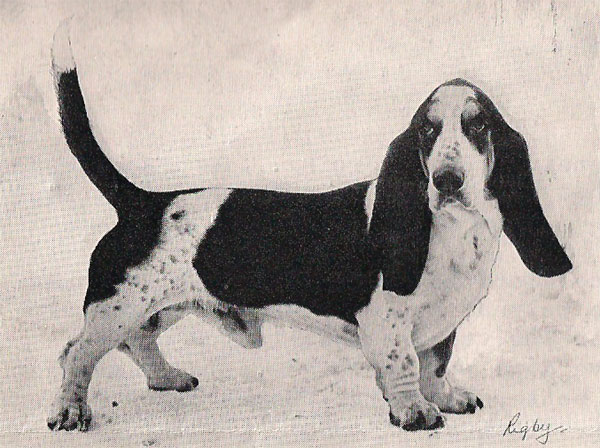 Fredwell Voron Vandel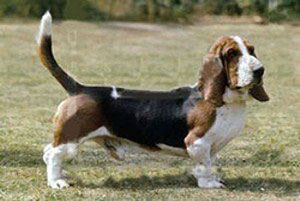 Ch. Justland Frith
(Parents: Ch. Blaby Hal x Justland Cinnemon )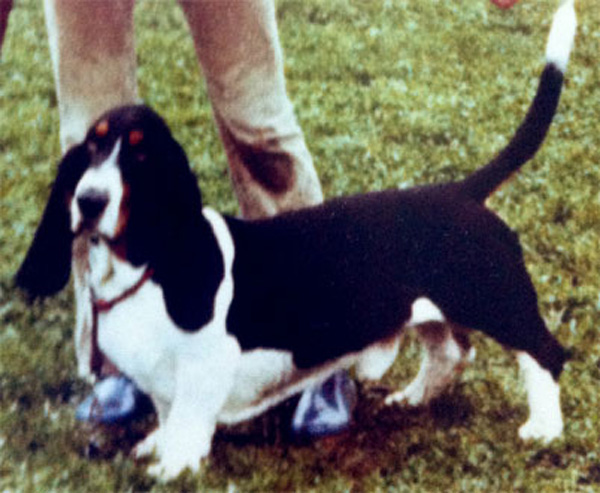 Strathalbyn-Spellbound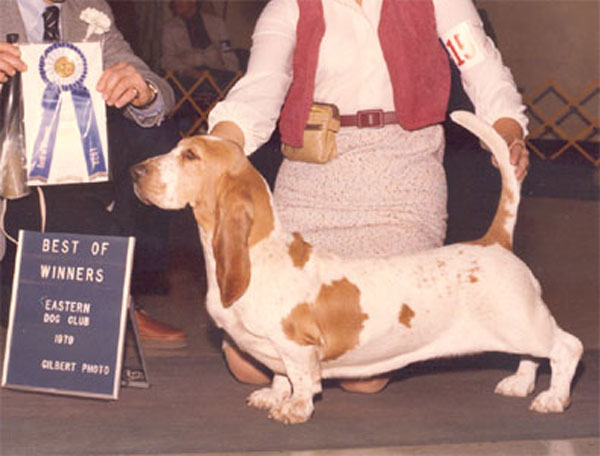 Burmingham Champion Show England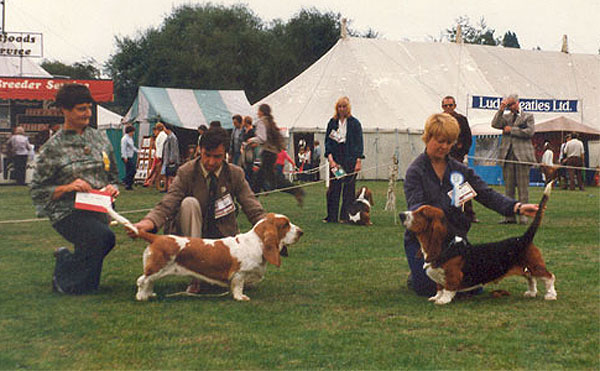 left: C. C. & BOB Sykemoor Ruthie, Bes. George Johnston's
right: C. C. Ch. Harecroft Magnus of Balleroy, Bes. Pat Moneur's
Can. Ch. Chantinghall Isabella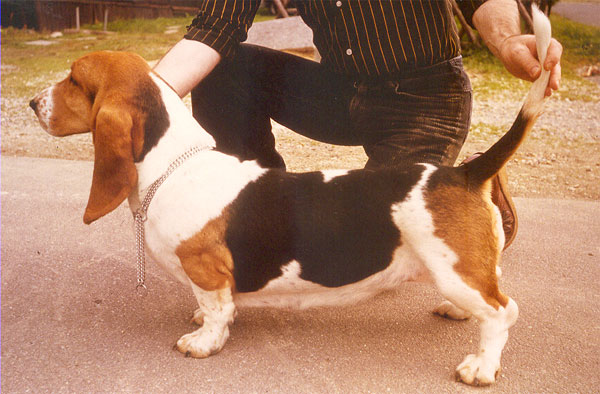 Can. Ch. Chantinghall Nathaniel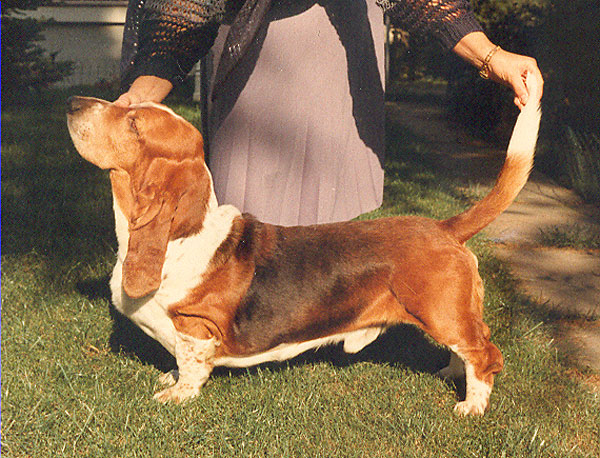 Am. Ch. Northwood's the Diplomat / Am. Ch. Halcyon Crackerjack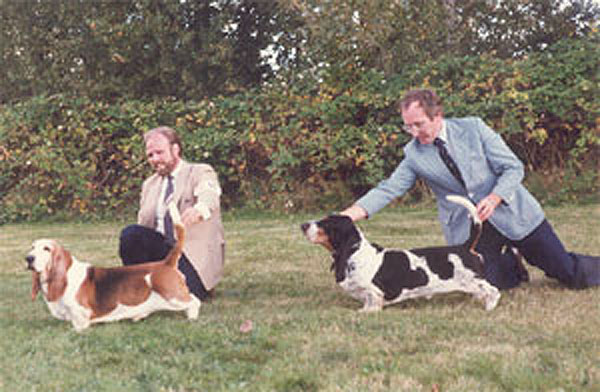 Ch. Kazzoo vom Hollandheim
(Parents: Ch. Tal-E-Ho's Top Gun x Abba vom Hollandheim)
Ch. Quintus vom Herzogtum Jülich
(Parents: Ch. Tal-E-Ho's Top Gun x CH. Cantinghall Isbella)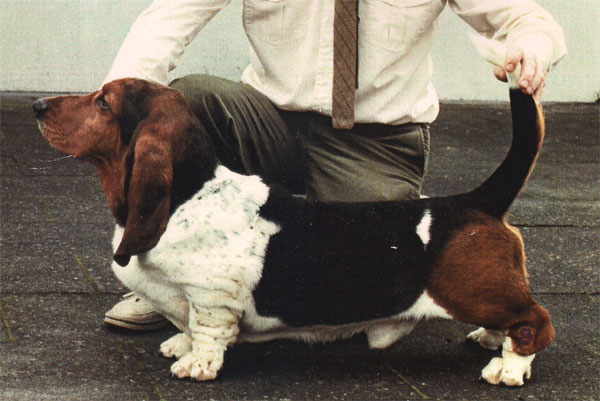 Remus vom Herzogtum Jülich
(Parents: Ch. Quintus vom Herzogtum Jülich x Melanie vom Herzogtum Jülich)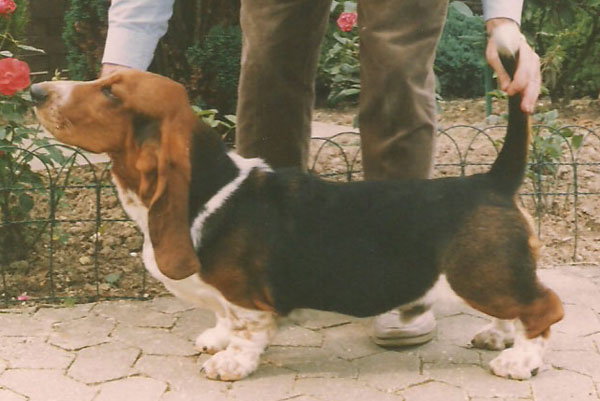 Am. Ch. Sanchu Sour Mash
Multi Ch. Pyperwynd I. M. Reddie Freddie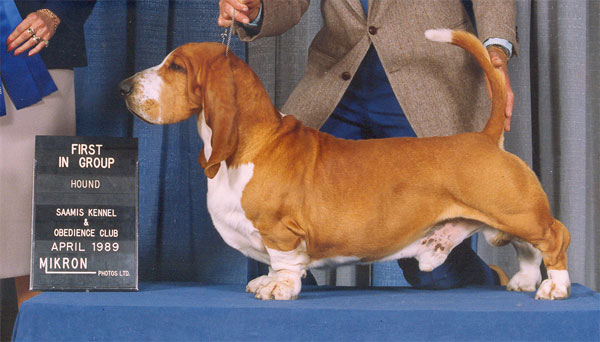 Am. Ch. Foxglen Whiz Kid
(Parents: Ch. Pyperwind I'm Reddie Freddie x Ambrican Foxglen Magical)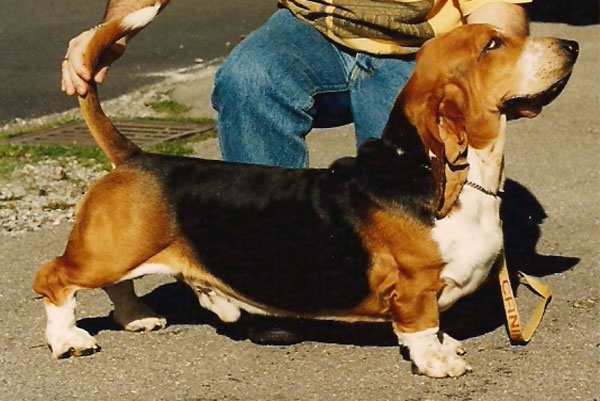 Am. Ch. Deer Hill's Great Gatsby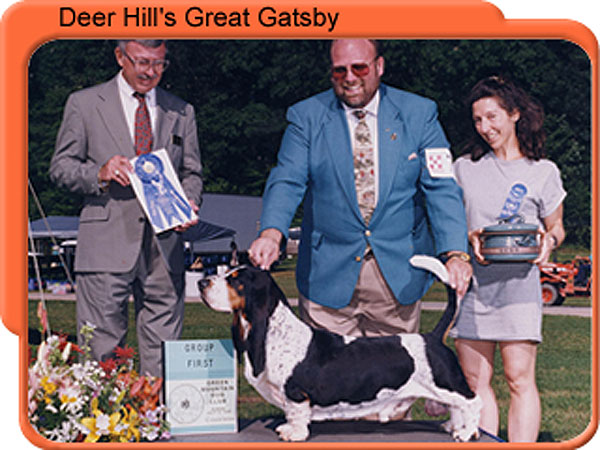 Am. Ch. Jap. Ch. Fort Merrill Great Gatsby