Phenotype and Genotype:
It was important to me from the beginning that, in appearance, bitches appear feminine and males appear masculine in their natural features.
Lyn Mar Acres Endman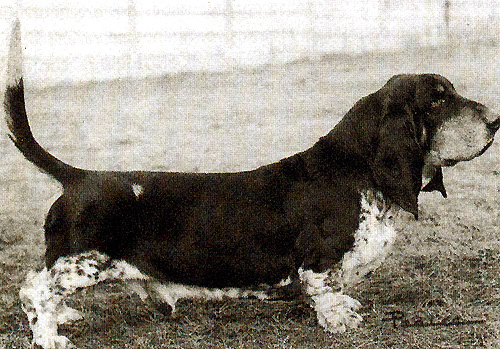 Lyn Mar Acres M' Lord Batuff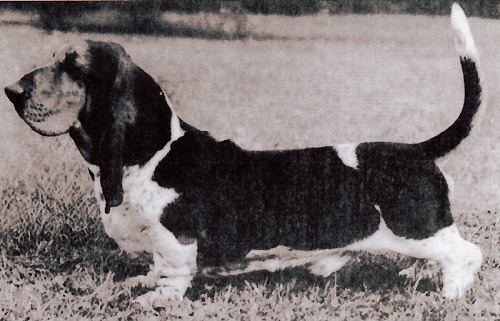 Like all breeds, the Basset Hound has evolved in both a positive and a negative sense. After my many missions at home and abroad, I consider that the bitch Fort Merrill Marsha Marsha and the dog Brook Sides I AM A JJ TOO demonstrate the ideal image of healthy and modern Basset Hounds according to phenotype and genotype.
Fort Merrill Marsha Marsha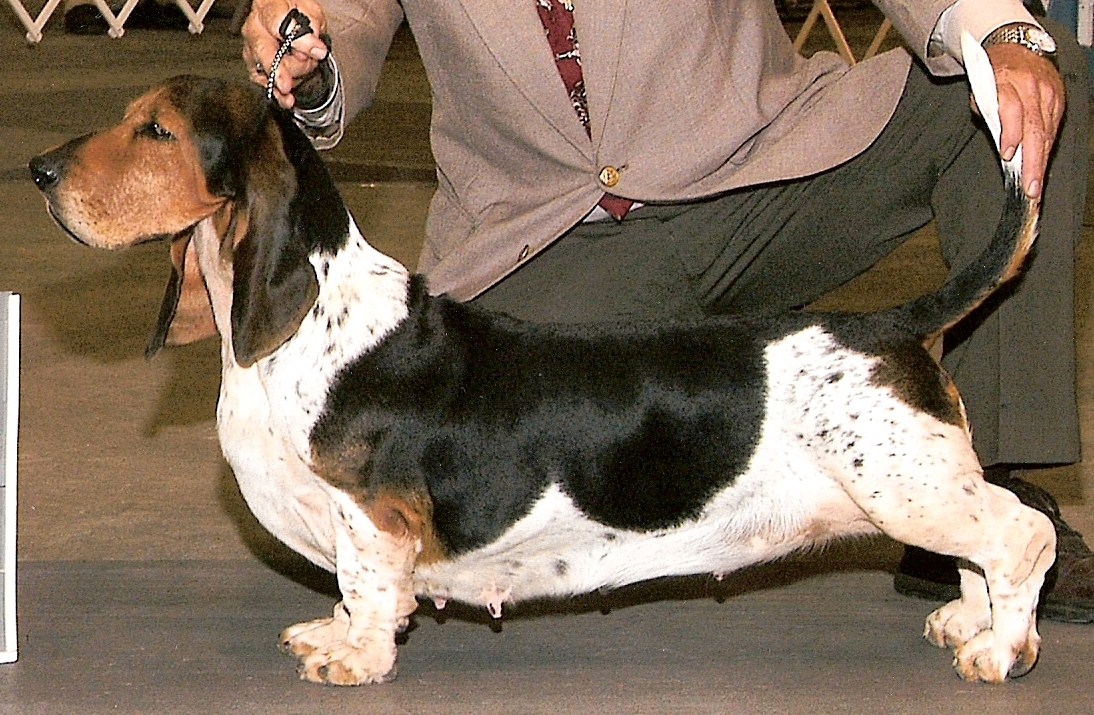 Brooksides I AM A JJ TOO ("Chipper")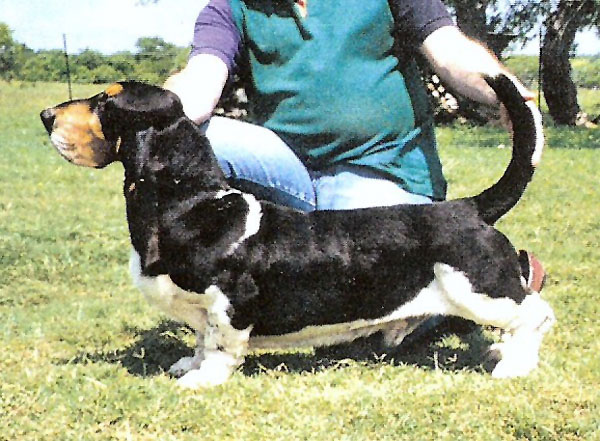 For me - as well as for judges, breeders and exhibitors - both of these dogs demonstrate in all their properties that they have an anatomically correct skeleton and are capable of
WORKING AS HUNTING DOGS FOR HOURS EVERY DAY IN EVERY SITUATION!
Good health, good condition and a properly structured anatomy make up the keystone of a Basset Hound, irrespective of whether it is in a hunt or in the show ring.